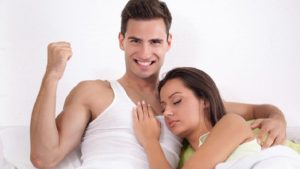 ED (Erectile Dysfunction) and PE (Premature Ejaculation) are reversible with Tantra and Taoist practices and the latest scientific discoveries.
"CONFIDENT LOVER Coaching Program"
My specialized focus is to help men in midlife re-vitalize their potency and Experience Peak Sexual Performance.
You will learn simple practices to strengthen your sexual energy, become vibrant and last longer. You will receive practical tools to practice and implement. Learn how to last as long as you want, experience full-Body and Multi- Orgasms.  Clear your mindset from any self-limiting beliefs and patterns. Learn what foods to eat for top performance and supplements to take for maximum potency. Learn about the one activity that men do that is DEADLY for their sexual health AND the one 'must have' tool to make you harder and bigger. Learn about the latest medical research and how to apply it to your life.
Learn Tantric techniques 'for her' that will make you an Unforgettable Lover.
This coaching program can be done remotely from your home.
Schedule your FREE phone consultation to find out more.
CLICK HERE for your FREE CONSULTATION CALL
 EXPERIENCE PEAK SEXUAL PERFORMANCE